Special Events Catering
"Valley Wide"
Looking to feed a crowd?
Floridino's can do the cooking for you! With a catering team that can deliver and the ability to customize the level of service to suit your event.
Special Event/Full Service Catering
When you need those extra steps done for your event. We handle all the details: set up of buffet, stainless steel chafing dishes, serving ware, vines, display signs and pick up of all supplies – 10% of total bill.
Weddings
Anniversaries
Birthdays
Bat Mitzvah
Bar Mitzvahs
Quenserias
School Sports/Music/Dance end of the season banquet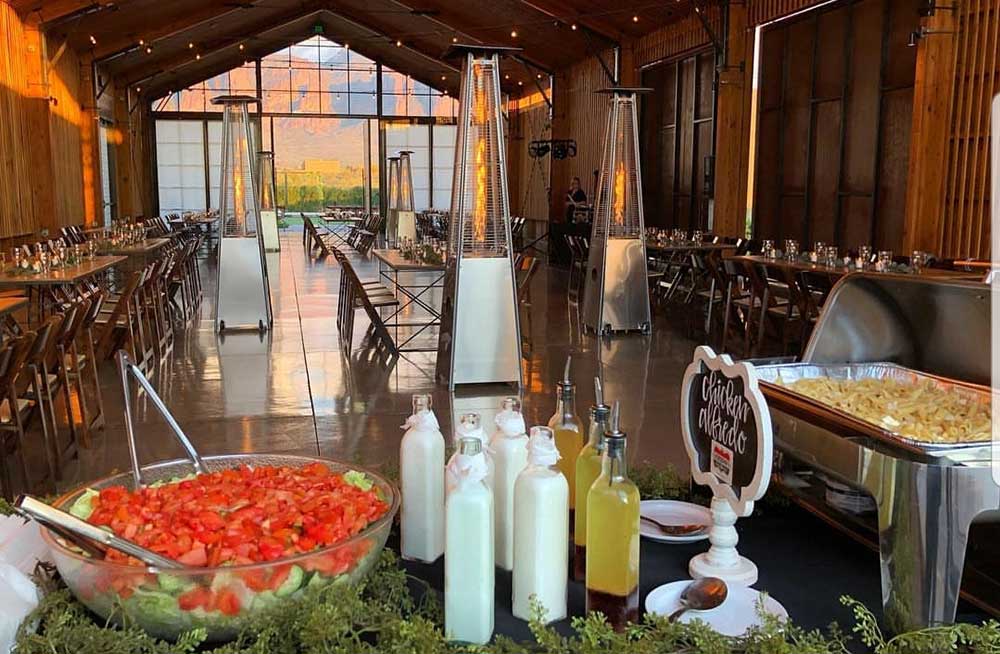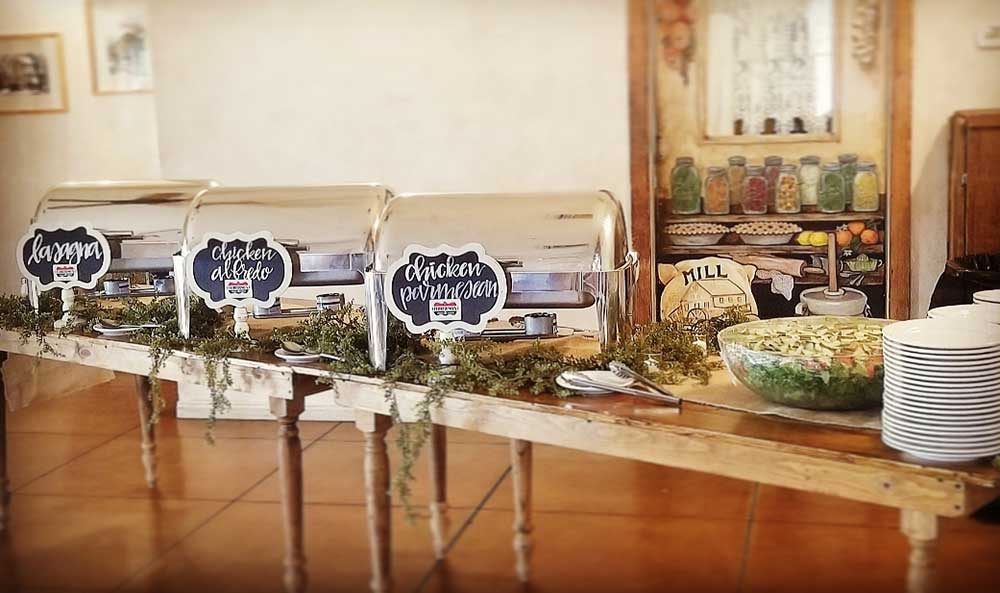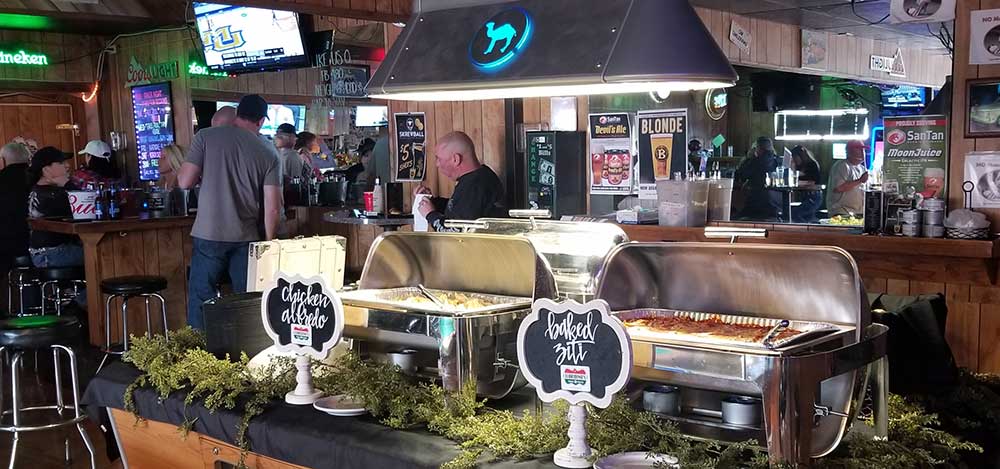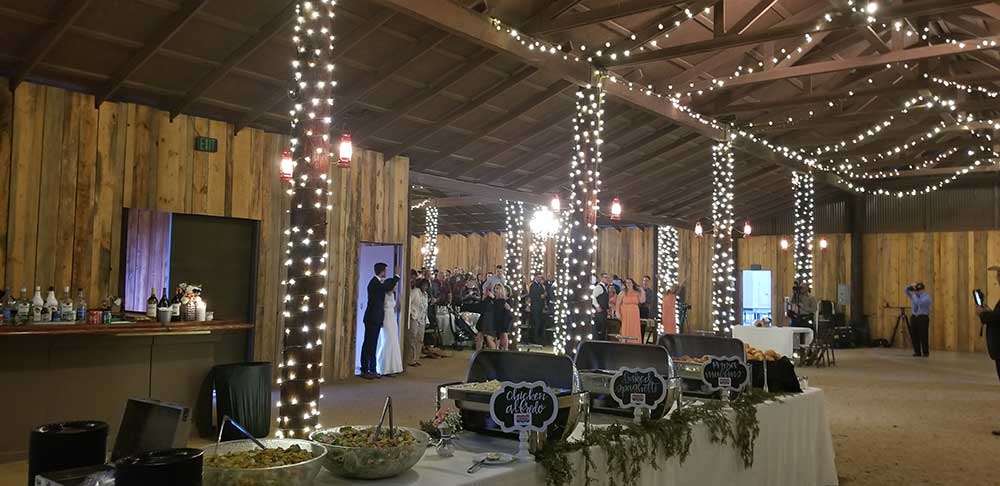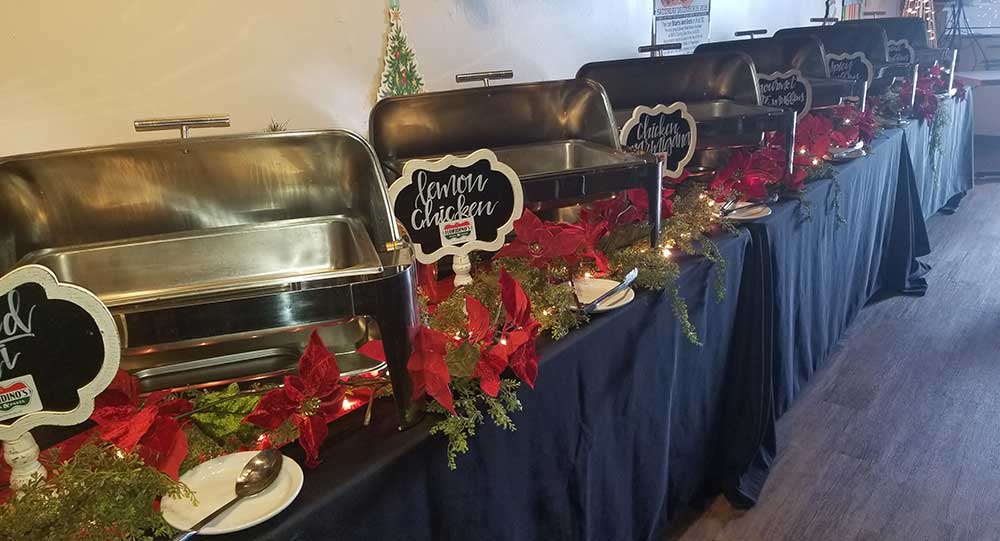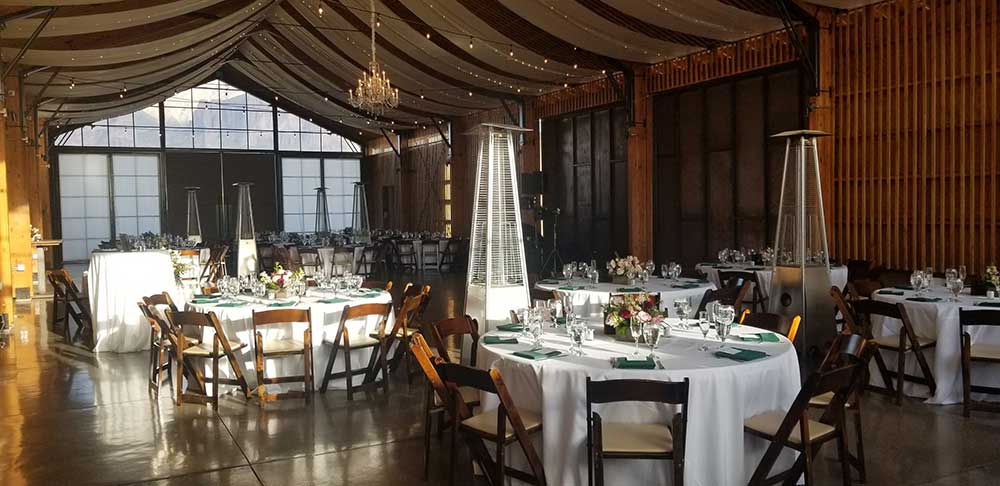 Catering
Book Your Next Event
We can create the perfect atmosphere no matter what type of event you're hosting.
Catering Request
Catering Menu
Tiers
Tier I
1 ENTRÉE
$8.50 per person
Ziti
Tier III
PICK 3 ENTRÉES
$14.50 per person
Alfredo, Baked Lasagna, Baked Spaghetti, Chicken Alfredo, Veggie Lasagna, Cheese Tortellini, Ziti
**Chicken Parmigiana substitute- add $2.50/person
Tier II
PICK 2 ENTRÉES
$13.50 per person
Alfredo, Baked Lasagna, Baked Spaghetti, Chicken Alfredo, Veggie Lasagna, Cheese Tortellini, Ziti
**Chicken Parmigiana substitute- add $2.50/person
(All tiers include house salad and bread)
Add-ons
Sides
Meat Sauce – $1.00
Meatballs – $1.25
Italian Sausage – $1.50
Diced Chicken – $2.50
Primavera – $1.50
Premium Salad (Antipasto, Chef, Greek, Chicken Caesar) – $1.50
Appetizers
Fruit Tray – $65
Veggie Tray – $65
Cheese Tray – $75
Antipasto Tray – $85
Sausage & Pepper Tray – $150
Original or Pepperoni Pizza Muffins – $10.99/doz
Specialty Pizza Muffins – $12.99/doz
Bruschetta – $0.75 each (must order minimum of 40 pieces)
Desserts
Mini Cannoli – $18 per dozen
Double Chocolate Cookies – $12 per dozen
Chocolate Chip Cookies – $9 per dozen
Cheesecake – $3 per slice
Spumoni or Vanilla Ice Cream – $2 each
Bread Pudding – $35 half pan (serves 20)
(All packages include a basic white Styrofoam plate, Plastic white silverware and napkin)
Upgrade – Black Styrofoam Plate, Plastic Black Silverware & Napkin – .50 per person
Upgrade – Plastic Crystal Dinner Plate, Silverware & Napkin – $1 per person
Upgrade – China Dinner plate, Stainless Steel Fork & Knife – $3 per person
Catering FAQs