Wagner Family of Wine
Floridino's Holiday Wine Dinner
Enjoy a perfect night out sipping on the Wagner Family of Wine collection!
Our 4-course meal will feature 4 different wines including the award winning Conundrum Sparkling Blanc de Blanc!
When: Thursday, November 29th, 2018 @ 6:30pm
Cost: $55/person (all inclusive)
Space is limited! Call today: (480)-812-8433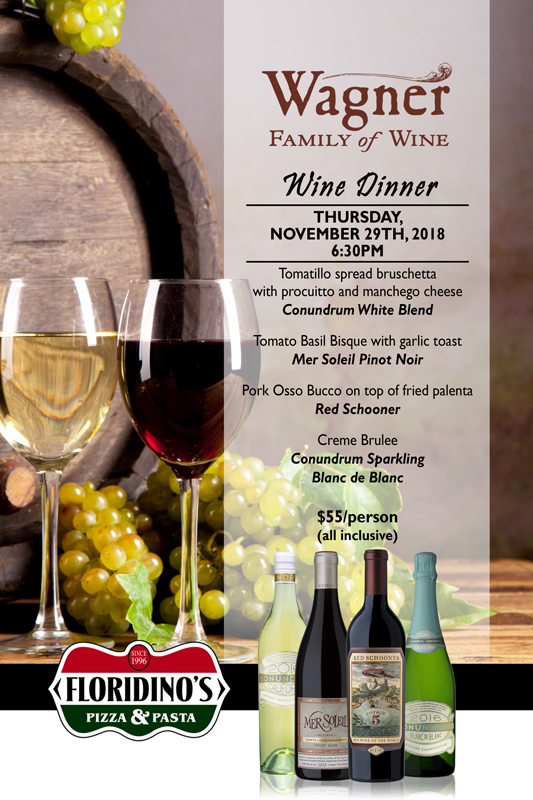 Menu
Course 1:
Tomatillo spread bruschetta with procuitto and manchego cheese
Conundrum White Blend
Course 2:
Tomato Basil Bisque with garlic toast
Mer Soleil Pinot Noir
Course 3:
Pork Osso Bucco on top of fried palenta
Red Schooner
Course 4:
Creme Brulee
Conundrum Sparkling Blanc de Blanc
PRE-PAID RESERVATIONS
$55 PER PERSON**
**TAX AND GRATUITY INCLUDED!!
Details & Location
The event has ended!